Have You Heard the news that Ryan Air actually closed their bases in Spain?
¿Has oído la noticia de que Ryan Air realmente cerró sus bases en España?
We talked about this story when Ryan Air announced their intention to close the bases in Lanzarote, Gran Canaria and Tenerife in the Canary islands and Girona on mainland spain. This was an important piece of news because it affects the connectivity of Tenerife, the island that smokes, with mainland spain and the rest of Europe.
This report is just to let you know that it happened - Ryanair closed their base in Lanzarote on 6th January, and have also cut a number of routes to the island from UK, Ireland and Spain. The final date for several routes to the Canary islands 4th January 2020.
Unions originally feared losses of over 500 jobs but over 200 jobs went from the Canary Islands and Girona stayed open under new employment terms.
The number of job losses is far less than the 512 posts that unions had feared would be lost, however."There were over 200 dismissals in the Canaries, that was just pilots and cabin crew, no other staff," the airline's human resource director, Darrell Hugues, told a Madrid news conference. The remaining staff were relocated to other bases in Europe. The company did not close its base in Girona after employees there signed new contracts making them seasonal workers. They are now contracted to work 9 months of the year. About 10 employees who refused this change lost their jobs.
-----------------
¿Has oído la noticia de que Ryan Air realmente cerró sus bases en España?
Hablamos sobre esta historia cuando Ryan Air anunció su intención de cerrar las bases en Lanzarote, Gran Canaria y Tenerife en las islas Canarias y Girona en España continental. Esta fue una noticia importante porque afecta la conectividad de Tenerife, la isla que fuma, con España continental y el resto de Europa.
Este informe es solo para hacerle saber que sucedió: Ryanair cerró su base en Lanzarote el 6 de enero y también ha cortado varias rutas a la isla desde el Reino Unido, Irlanda y España. La fecha final para varias rutas a las islas Canarias 4 de enero de 2020.
Los sindicatos temían originalmente la pérdida de más de 500 empleos, pero más de 200 empleos se enviaron desde las Islas Canarias y Girona permaneció abierta bajo nuevos términos de empleo.
Sin embargo, la cantidad de empleos perdidos es mucho menor que los 512 puestos que los sindicatos temían que se perderían. "Hubo más de 200 despidos en Canarias, que fueron solo pilotos y tripulantes de cabina, ningún otro personal", dijo el director de recursos humanos de la aerolínea. , Darrell Hugues, dijo en una conferencia de prensa en Madrid. El resto del personal fue reubicado en otras bases en Europa. La compañía no cerró su base en Girona después de que los empleados allí firmaron nuevos contratos que los convertían en trabajadores temporeros. Ahora están contratados para trabajar 9 meses al año. Unos 10 empleados que rechazaron este cambio perdieron sus trabajos.
------
RYAN AIR SAID: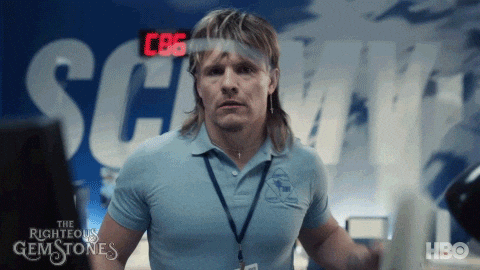 😫🙄
For more details on this and the linked stories, have a look at the links below.
https://lanzaroteinformation.co.uk/ryanair-to-close-lanzarote-base/
RYANAIR TO CLOSE LANZAROTE BASE
Update 10th January 2020
https://www.thelocal.es/20200115/ryanair-says-cut-over-200-jobs-in-spain
Ryanair cuts over 200 jobs in Spain with closure of Canary Island bases
AFP @thelocalspain
15 January 2020 09:26 CET+01:00